Welcome to The Rose Essences website.
The Rose Essences are a collection of 44 Roses ~ vibrational healing remedies assisting to find the wisdom within.

My name is Francesca and it has been my childhood dream to share the Roses Healing Essences with as many people who are ready to open their hearts to the beauty and wisdom of the Rose. Thank you for finding your way here and discovering The Rose Essences. Your higher self has guided you to connect with the Rose teachings, and you will already begin feeling an activation as you connect with the codes held here within The Rose Essence pages and through the Roses Frequency.

Each rose essence is lovingly prepared within a high frequency environment to ensure you receive the highest quality essence. The Rose Essence team prepare everything by hand, including the mother tincture, stock bottles and remedy bottles, and labelling. You can read more about the Rose Essences here.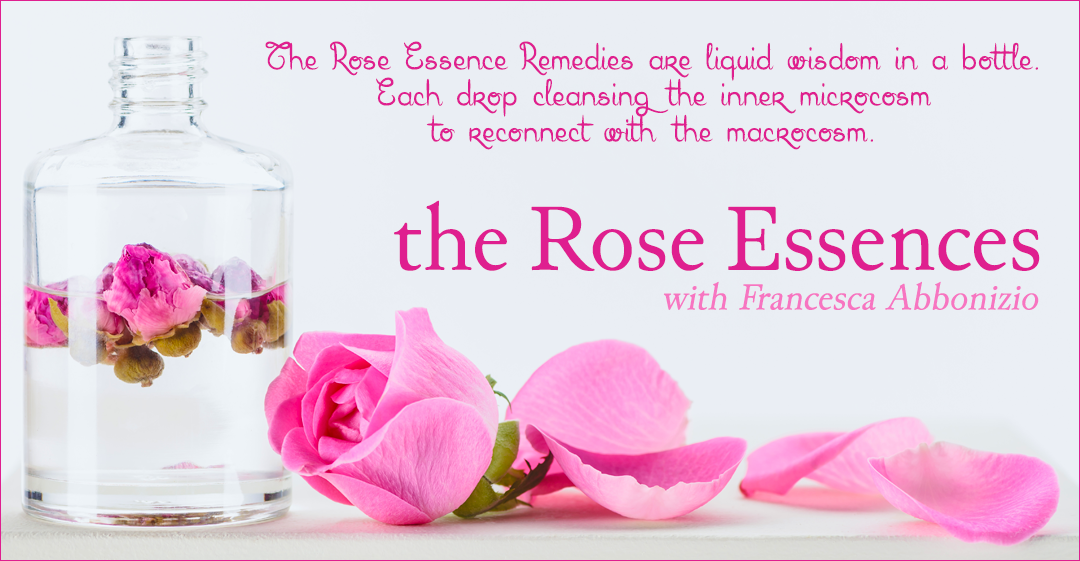 Purchase Rose Essences Today!
All 44 Rose Essences are available for purchase. Choosing the right Rose Essence is as simple as locating an area in your life where you need assistance. For example, if you are having challenges around forgiveness for self or others, there is a Rose Essence specifically for forgiveness. It assists with transformation for all concerned. You can choose your Rose Essence Remedies and order here. We also have roll-ons and Aura Sprays.
Become a Rose Essences Practitioner
You can become a Rose Essences Practitioner. In this Level I Workshop you will gain knowledge and initiation into the sacred mystery schools of the Rose providing you with the tools to work confidently as an intuitive Rose Essence Practitioner.
Healing Services
Francesca is available for Rose Essence Oracle Readings, Counselling and Healing sessions at her rooms in Perth, Western Australia. She is also available via Skype for anyone located outside of Perth. Healing services include Quantum Healing Hypnosis, Shamanic Healing and Regression Therapy. You can read more about available services here.